Bonjour!
Décembre se pointe le bout du nez! la fin de l'année 2017! Notre dernier défi de l'année, chez Simple à Souhait, et c'est moi qui l'ai cuisiné! J'ai choisi une image de Lily of the Valley - qui je crois, n'est plus disponible, coloriée aux copics. l'arrière plan à l'encre distress. Beaucoup beaucoup de brillants! dans la neige, sur la fourure du manteau, dans les éléments décoratifs. Encore une fois, c'est le souhait de la planche
Joyeux Noël
qui se retrouve bien en évidence , je l'aime beaucoup celui là.
L'intérieur est tout simple! Une découpe de Memory box, et un joli souhait,
planche Joyeux Noël 2
, encore une fois disponible chez Simple à souhait.
Noël ... magie en bleu!
La saison des fêtes est empreinte d'une frénésie, d'une mouvement incessant,
de couleurs vives, de musque joyeuse , de cloches qui sonnent!
Dans cette agitation nerveuse, quasi envoutante,
je vous propose de vous arrêter un moment.
De fermer les yeux, de prendre une longue respiration;
puis de jeter un regard observateur tout autour de vous,
de chercher une étoile magique;
Soyez bien attentive, sinon elle vous échappera!
C'est une toute petite étincelle bleue, furtive, et coquine.
Elle vous saisira et vous serz emportée vers un monde imaginaire où
Noël est magie en bleu.
Voyez o`elle pourrait bien se cacher... quelques petits indices!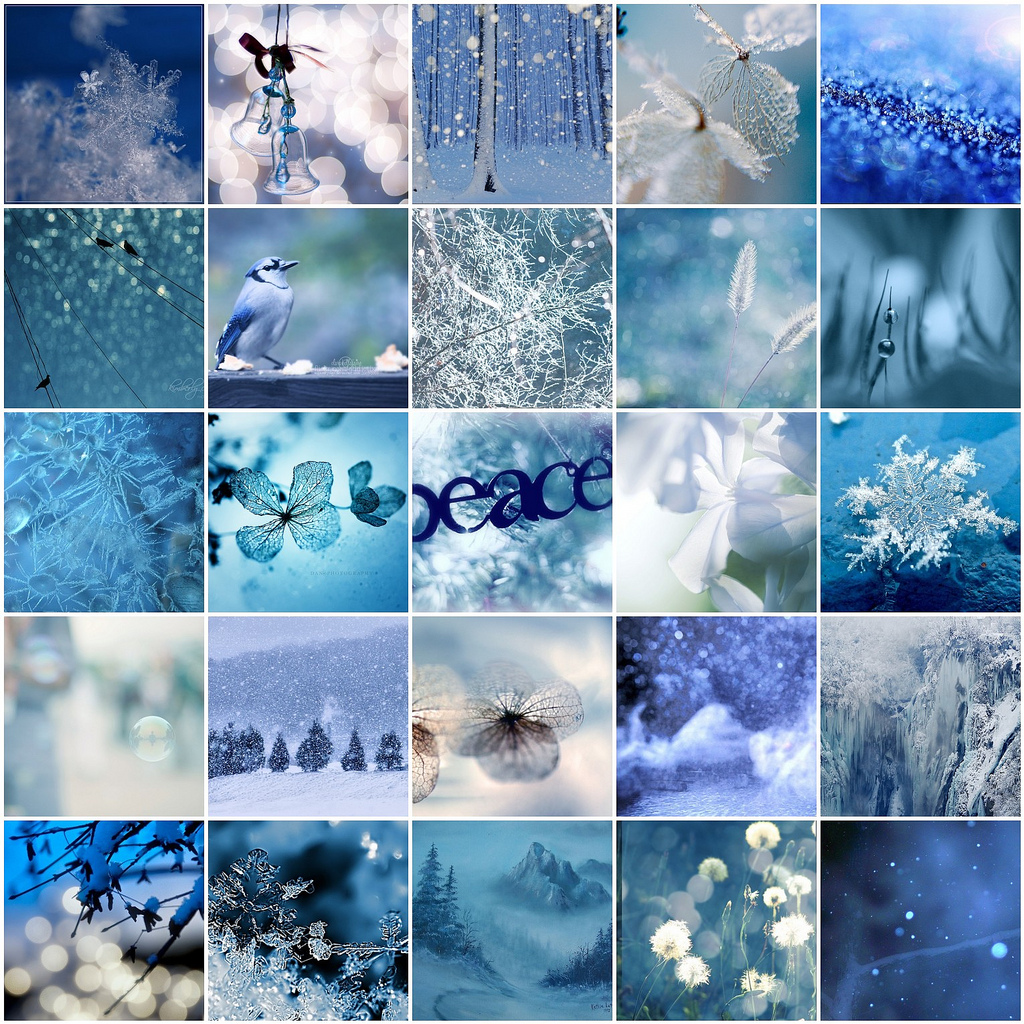 Crédit photo: LH DUMES (FLICKR) Things I love Thursday - beautiful shades of frosty blue
http://www.flickr. com/photos/16154905@N04/4291799181/in/dateposted/
Matériel
étampe Lily of the Valley,
Papiers: BoBunny, Powder Mountain collection
découpe: Memory box, Frostyville
étampe Simple à Souhait: Joyeux Noël, Joyeux Noël /2.